Update XXVII
Visit our Discord and our Forum!
WA Delegate:
Kyorgia
Foreign Affairs Officer:
Deadeye Jack
Media Officer:
The Aligned People
Culture Officer:
Sarah
Outreach Officer:
Morover
Speaker of the Assembly:
Marilyn Manson Freaks
TRR Elects New Delegate: Sometime Ago
Perhaps no one else has noticed, but The Rejected Realms has had a new delegate for little over a month now. Elected on the 12th of May, with thirty-three votes out of fifty-seven in total, Kyorgia is the 13th Constitutional delegate, the third one elected since the establishment of six months terms, though only Frattastan IV, Kyo's immediate predecessor, actually served for the duration of their fixed six months term.
The elections that saw Kyorgia elected started with nominations being opened up on the 1st of May, being closed on the 8th, when voting starting, which finally ended up on the 12th. While it was not the most uncontested election, with only four candidates running, while in the previous elections there had been nine candidates, it had an higher number of votes, fifty-seven in total, than the most recent elections. Kyorgia, Deadeye Jack and The Church of Satan all reached the ballot, but the fourth candidate, long-time member of The Rejected Realms and former Vice Delegate, Spartan Termopylae decided to exit the race before voting started.
At the closing of the ballots Kyorgia had thirty-three votes, DeadEye Jack twenty-one and The Church of Satan had three, which would have all transferred to DeadEye Jack. While the candidate with the lowest vote count, The Church of Satan has been a long-term amendment of the region, having served in several positions, including as Delegate before, and has become a presence in all delegate elections since he last served in that position, something that might put at stake Crazy Girl's staple as a delegate candidate, who seems to have missed this one out. The vote was however contested between Kyorgia and Deadeye Jack, whose only similarity of note are that they were both implicated in attempts to undermine regional sovereignty.
Deadeye Jack, along with fellow TGW member, Altmoras, who was at the time running a speaker campaign, was accused by an investigative journalist of being part of an organised effort to colonize TRR. Though this was at the time dismissed as a joke by most, the at the time speaker, Vulturret, who would be defeated in election by Altmoras, rallied to defend TRR's sovereignty from defender infiltration. Deadeye Jack is however better known by how many times he has been mentioned in previous foreign updates in connection to cultural activities, as, after being elected as an Officer in December, he led a concentrated effort as Culture Officer to improve activity in the region and has been involved in organising and managing several cutural activities, such as Rejectvision, or planning interregional events.
On the other hand Kyorgia had to wait to become Delegate in order to be implicated in subversion. Interregional observers did what they did best when they observed that many of those who voted for Kyorgia were self-professed raiders, though some others were also labelled as "I don't know.", "Who?" and "Scavenger", while Deadeye Jack's voters were mostly defender, bar one or two "They're still active?". Probably more damning than any accusations than being elected as part of raider infiltration are the charges of "being lazy", accusations from which we've been waiting for a response from Kyorgia for three weeks now. However if you forget accusations of treason Kyorgia is an all around great guy, having been a long-time member of the region, probably better known for having served as Speaker and for being a awarded the role of prominent token raider.
Hectic Days at the Ballot Box
General elections for TRR's cabinet were held in April, with Deadeye Jack, Kyorgia, Jamie and The Aligned People being elected as Officers. Out of these four officers, only Deadeye Jack and The Aligned People, remain in office today.
The first to abandon the ranks was Jamie, who resigned shortly into his term, after which Bob was elected on the twenty-first of April. A new election was triggered soon enough, as shortly before voting for the Delegate elections started, Invincible, or n-vince, challenged Outreach Officer Bobberino, and although Invincible was defeated with twelve votes against him and seven for, the outcome of the election, which the sitting officer had not contested, opened the constitutional question of if in such cases the incumbent should retain their position or not, and although the prevailing opinion was that they should, it was also the majority opinion that it should be further clarified.
Shortly after, with his victory in the Delegate elections, Kyorgia resigned from his position as Officer of Foreign Affairs, to which Deadeye Jack, his opponent in the Delegate elections, was appointed to. With one new vacant seat came one new election, in which Morover, Sarah, The Church of Satan and Flower Boy were the candidates, with Sarah emerging as the victor with thirteen votes, and was rapidly appointed to the Culture Officer, previously held by Deadeye Jack and to whom she had previously worked as a deputy and where she continues her predecessor's work in coming up with new activities and continuing old ones.
More recently, Bobberino chose to resign, triggering yet another election when new candidates challenged for the newly vacated office. Morover and Flower Boy again chose to run, and were this time joined by Twertis, otherwise known as Bormiar, on the ballot. And finally, on the the 19th of June, Morover, who had been for a time contributing to The Rejected Times was one of its most recent up and coming contributors was elected with 15 votes, quickly being appointed by Kyorgia to the position of Outreach Officer. With three Outreach Officers two months into them term, we hope the third time truly is the charm.
Rejected Radio Relaunched Successfully
Established in August of 2013 by The Church of Satan, Rejected Radio was originally conceived as an almost-indie news and music station. Early on, Rejected Radio mostly just played the music of independent artists and ocassionally chatted about international happenings until its revitalization and renaissance in 2015. Nearly six years later, Rejected Radio is back, better, and different.
Reannounced on June 5, 2019 by Manson
, Rejected Radio came with an entirely new look. The new logo features a metallicized version of the phoenix on Kandarin's (a Former Delegate of The Rejected Realms) flag. This symbolism is meant to show that Rejected Radio is constantly changing and evolving, while staying true to its home region's roots.
In addition to being reloaded with a brave new look, Rejected Radio has taken other steps to keep up with the times. One being the creation of a YouTube channel! On this new channel, viewers can find and watch previous Rejected Radio episodes whenever they please. The first and current video on Rejected Radio's channel is the interview hosts The Church of Satan and Morover did with Anabelle I, the new Pharaoh of Osiris. You're free to watch it
here
.
Lastly, stay tuned! Rejected Radio's staff are currently working on two new releases. Make sure to subscribe to Rejected Radio's YouTube channel and turn on notifications if you're interested.
The RRA Roars Back Into Life
Spurred on by the return of High Commander Frattastan to active duty, the Rejected Realms Army has seen a surge of activity over the past month. The return of several RRA veterans including Catalyse, Karputsk & Neop has been complemented by an uptick in membership that includes more experienced heads such as Ravania and Lynxi, and newer faces that were invited to sign up as part of a region-wide recruitment campaign.
Over the past month or so the RRA has made a significant contribution to defender operations coordinated via the Libcord discord server and in tandem with our friends in the South Pacific Forces, the Grey Wardens & TITO. In the absence of significant raider activity up until recently, the RRA has participated and led forces in hundreds of detags, and countless smaller defences, liberations and supports. The RRA also deployed to its home region, The Rejected Realms, and Osiris, to assist with the recent delegacy transfers.
To reward recent contributions, several RRA troops received promotions. The new newly-promoted soldiers will assist in the day-to-day running of the army and updating of RRA procedures and guides. The most senior promotion was that of Karputsk to Lieutenant, who has proven his competency and experience at update, and was able to address some of the concerns about his activity. The other two promotions were of Rom and Neop to Sergeant. As two of the RRA's most frequent updaters they will be expected to assist in training of newer members and to lead update operations in the absence of other commanders.
With this renewed activity, the RRA has improved upon its existing operational capability. It remains on high alert following the return of TBH and Lily to the battlefield and as Raidercon gets underway. With a healthy mix of experienced and newer players the force is looking to encourage opportunities for members to develop themselves as defenders and advance within the RRA's hierarchy, and to foster long term activity and growth.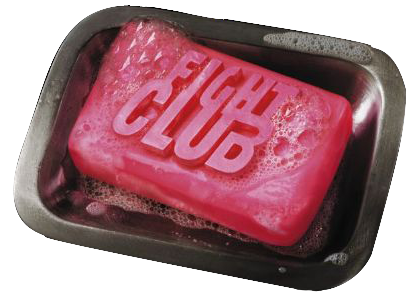 First Rule of the Rejected Realms Fight Club...
As part of an initiative to do more events and activities using NationStates features, Deadeye Jack unveiled The Rejected Realms Fight Club in May. The club makes use of the challenge feature and participants are supposed to challenge each other for position in the standings. Each week, based on the standings, epic cards are handed out to the nation at the number 1 spot in the Fight Club and to the nation that made the biggest jump up the leader board for that week.
After passing the month milestone, membership of the Fight Club stands at 35 nations ranging from levels as high as 70 and as low as 2. For the entire run, Turbeaux has maintained the top spot but many have jockeyed for position below that nation and one day a challenger will come along to snatch that number 1 spot.
If you'd like more information about how it works, if you'd like to join or if you'd just like to follow along, read the
dispatch
.
In other news
The May Meme Contest winner was Nakari.

Culture Officer Sarah hosted an Art and Photo Contest for the first time in June and the winner was Nequedum who narrowly edged past Ravania.

Guy resigned from the Citizenship Council and was replaced by The Grim Reaper

I tried to see if I could disable the youtube link's video and have it just be a link, but I couldn't figure how to do it.
Thanks for sharing The Rejected Times with us! I'm excited about Rejected Radio getting back in business! :o
Waste this night away with me.
Users browsing this thread:
1 Guest(s)